The Cedar Series of plans brings to you a variety of western styles, highlighted by a contemporary feel within a modern build.
Inside this 4,097 square foot home, you will discover a blend of smart, modern living in a truly desirable open feel.  Including 4 bedrooms, 4 bathrooms, Lower Floor Rec. Room with its own private Patio and a 3- car Garage.  This house is designed to bring in each and every territorial view you could possibly receive.
Entering in through your Lower Floor private entry, you have the option of heading upstairs or entertaining in the Lower Floor Recreational Room.  On the Main Floor you will be greeted with a Great Room that flows into the Kitchen which also shares the floor with the Dining Room, Study and the front and back decks.  When you are ready to retire, you will do just that... Retiring upstairs you will see a Full Master Suite, 3 additional bedrooms with two bathrooms and the laundry room closely located where it is needed the most.
Models are available to view in the Greater Seattle Area.
Please feel free to call and discuss options and final price.
We would love to provide you with a full proposal package for this contemporary Masterpiece.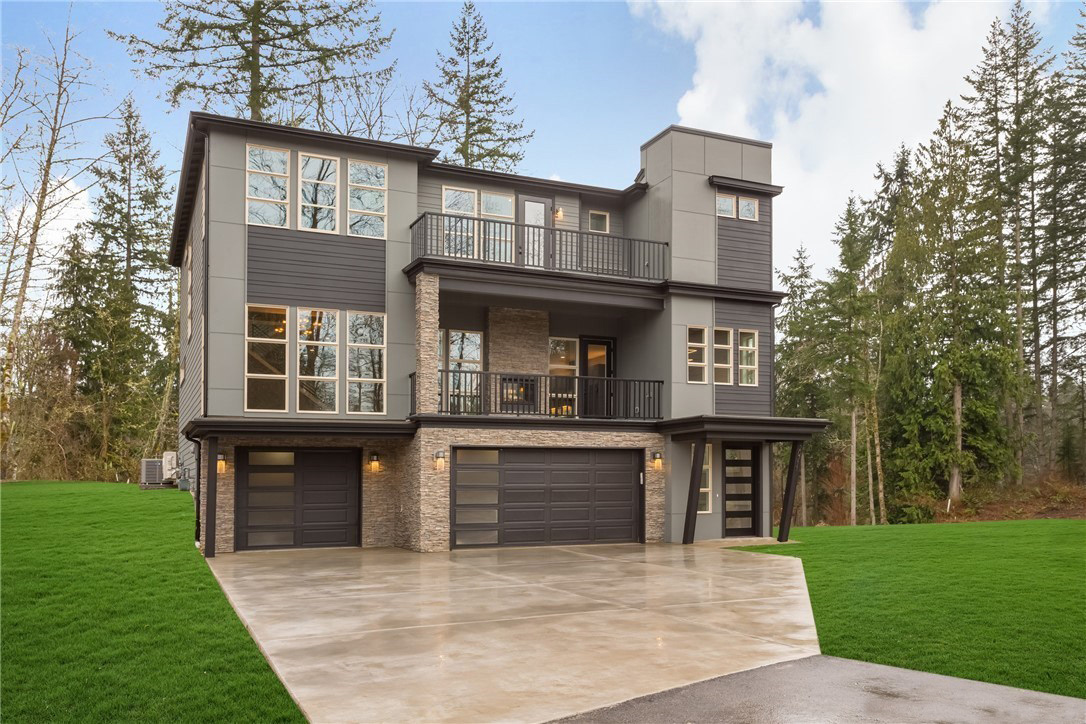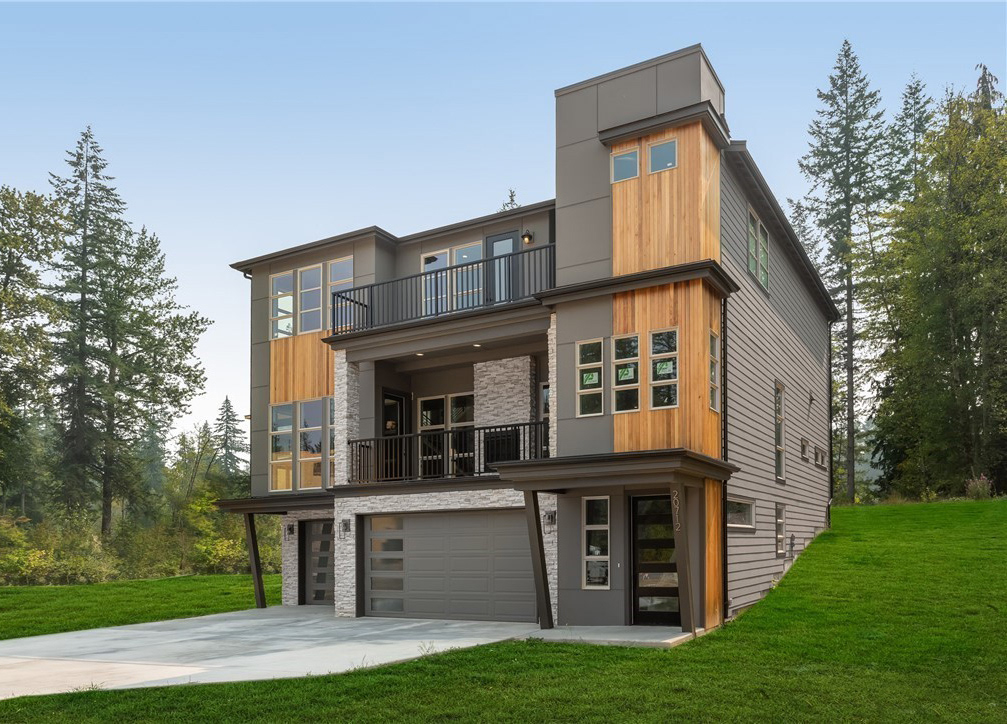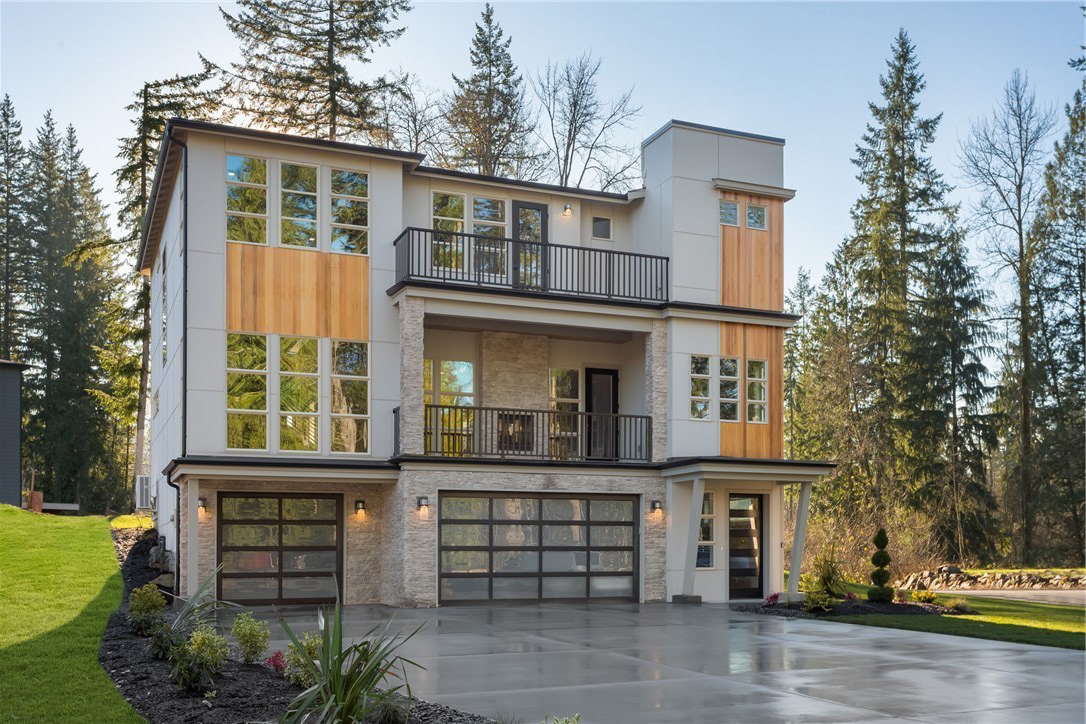 The Atlantic White
(Shown in 3 siding options)